Choose one of these dietitian created plant based breakfasts and start your day satisfied and energized!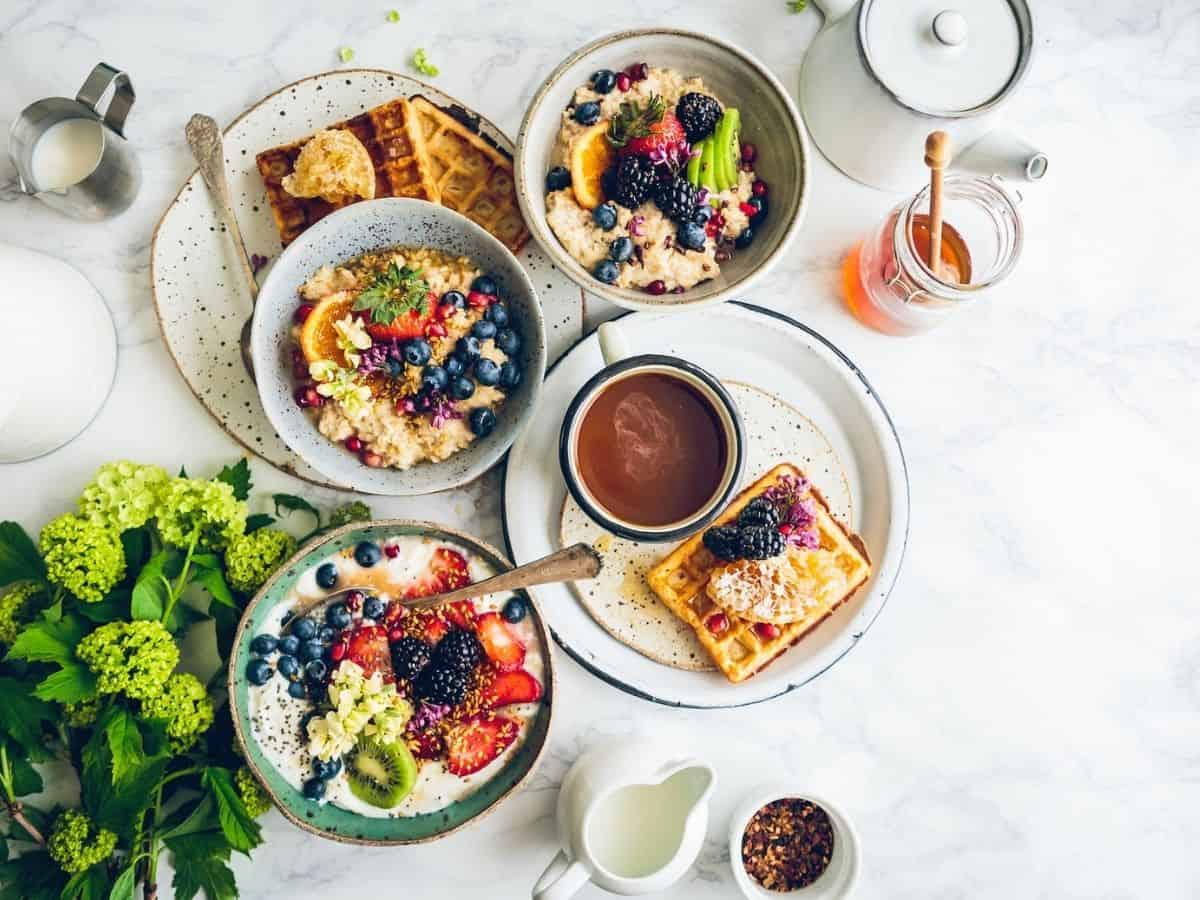 Gone are the days of bacon and eggs for breakfast when you start to follow a plant based diet. Thankfully, there are so many nourishing and healthful plant based breakfast choices, the hardest part will be picking just one!
All of the following recipes are dietitian created, nutrient dense, and incredibly tasty. Find a smoothie, oatmeal bowl, or a savory dish to add to this week's meal plan.
What Is Plant Based Eating?
Plant based eating encourages eating as much of your diet as possible from whole, minimally processed plant foods. There are no hard and fast rules, foods that are not allowed, and you won't find calorie limits or carb counts. Plant based eating is a chance to include as many fruits, vegetables, legumes, grains, nuts and seeds in your diet as you can for optimal nutrition and superior flavor!
Whether you're looking for a quick smoothie, something to meal prep, or a weekend brunch menu, you'll find something below in the list of plant based breakfasts!
Plant Based Smoothies
Smoothies are the perfect way to pack as much flavor and nutrition into one drink as possible. If you need something to sip on your way out the door, try one of these recipes below!
Vegan Wild Blueberry Cauliflower Smoothie- Amy Gorin Nutrition
Coconut and Mangarin Orange Vegan Smoothie Bowl- Amy Gorin Nutrition
Dragon Fruit Smoothie Bowl- Laurel Ann Nutrition
Savory Plant Based Breakfasts
Pay attention to your taste buds in the mornings. Do you crave something sweet, or maybe a little more savory? Choosing a flavor sensation that aligns with what you're craving leads to satisfaction and reduces the chances you'll overeat later in the day.
Beans and Green Breakfast Hash - Being Nutritious
Sweet Potato Breakfast Casserole- Bucket List Tummy
Vegan Breakfast Burrito Recipe- Lettuce Veg Out
Fonio Grain Bowl- Laurel Ann Nutrition
Sweet Plant Based Breakfasts
Plant based diets call for a lot of fruit, and you'll get a hefty serving in each of these sweet breakfasts. Waffles, French toast, muffins, and granola are all great ways to start your day.
Easy Apple and Peanut Butter Waffles- Melissa Traub
Pumpkin Vegan French Toast Casserole - The Healthy Toast
Blueberry Peach Breakfast Crisp- Halsa Nutrition
PB Chocolate Strawberry Protein Flatbread- Nutrition Starring You
Peaches and Cream Protein Packed Cereal Bowl- Nutrition Starring You
Carrot Cake Granola - It's a Veg World After All
Vegan Lemon Poppy Seed Muffins- Graciously Nourished
Heart Healthy Pumpkin Granola - Being Nutritious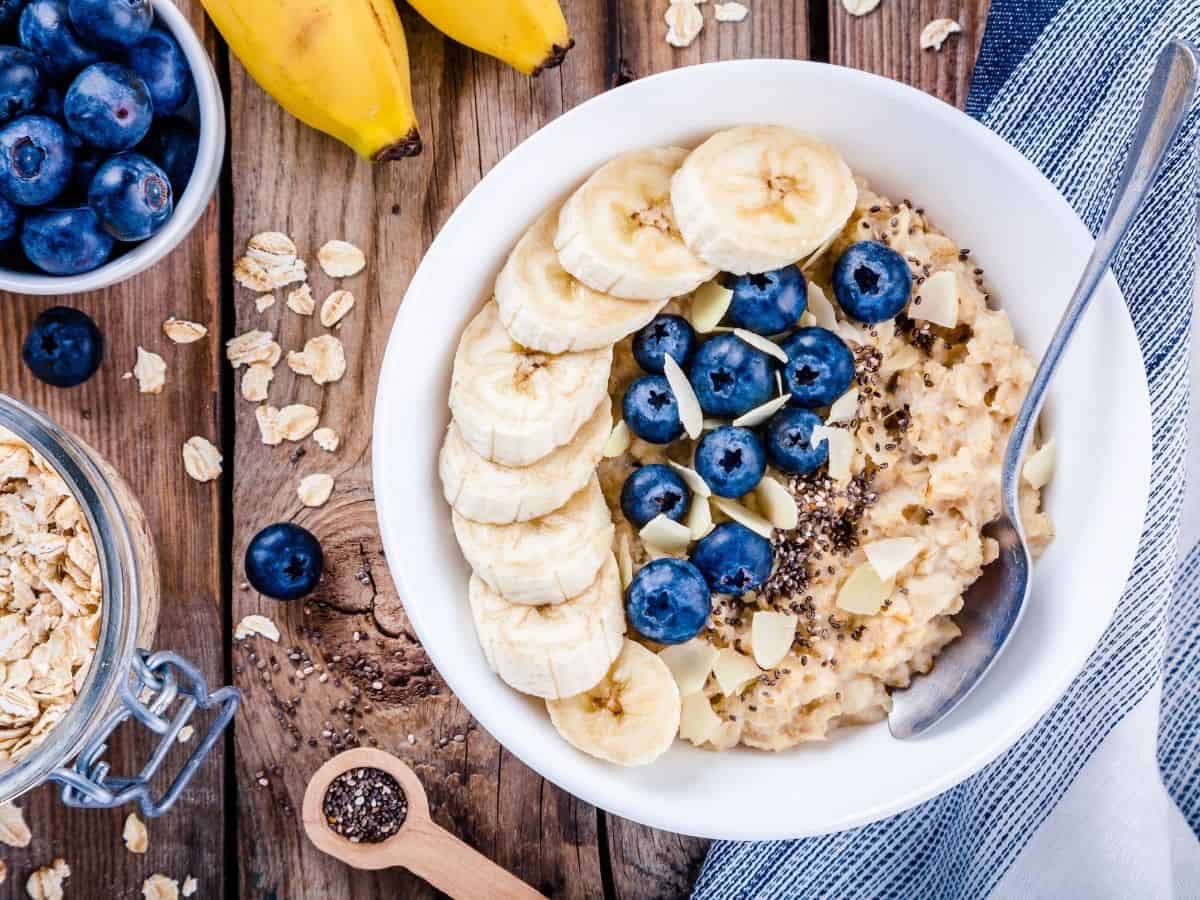 Plant Based Oatmeal
Skip the boring plain oats and dress them up with some fun flavor and nutrition! Oatmeal is a great way to get a serving of fruit or vegetables in as well as nuts and seeds.
Carrot Cake Overnight Oats- The Foodie Dietitian
Vegan Bursting Blueberry Oatmeal Bake- Hungry Hobby
Healthy Baked Oatmeal Cups Base Recipe- To Taste
Vegan Baked Oatmeal Recipe with Blueberries - Lettuce Veg Out
Sweet Potato Oatmeal Bake with Blueberries - Bucket List Tummy
Caramelized Banana and Peanut Butter Oatmeal- The Gourmet RD
Vegan Zucchini Overnight Oats- It's a Veg World After All
Saving this round up for later?
Make sure to add to your Pinterest board so it's right at your fingertips next time you want to make it! While you're at it, Follow Graciously Nourished on Pinterest for more easy, tasty, and budget friendly plant focused meals!